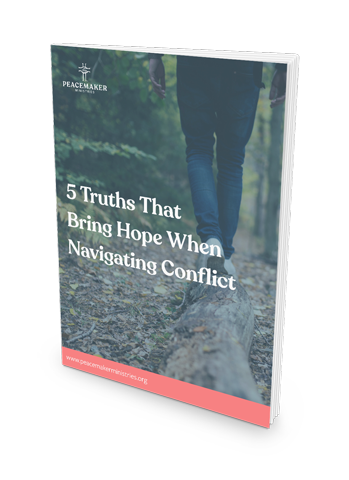 5 Truths That Bring Hope When Navigating Conflict
It all starts with the Gospel.
This eBooklet leads you through 5 biblical truths that will remind you and encourage you of what God says about conflict. Whether you're helping someone else or going through your own relational difficulties, this resource will point you back to the truth.
Download your free "5 Truths" eBooklet below.
Fill out the form and get your free copy!